Comprehensive Tech Support Solutions for Your Business and Customers
Revolutionize Your Customer Tech Support with Connempathy's Empathy-Driven Contact Center Solutions.
Enhance Your Customer Experience with Empathy-Driven Tech Support Solutions
In the business world, it's common for companies to prioritize technical skills over human-centric qualities. However, at Connempathy, we recognize the critical role that customer empathy plays in delivering exceptional customer experiences. As a customer-centric organization, we believe that every individual deserves a positive and personalized experience. That's why we've developed our proprietary 'Empathy Centric Tech Support' approach, which prioritizes the human element of customer service while also delivering the highest quality technical support. By combining our expertise in both technology and empathy, we provide a comprehensive solution that fosters long-lasting customer relationships built on trust, care, and appreciation.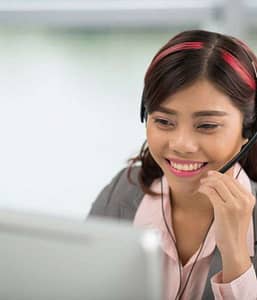 The customer onboarding process marks the initial phase of the client journey and presents a crucial opportunity to establish a positive relationship between the customer and your product or service. At Connempathy, we understand the importance of this stage and prioritize your brand experience and onboarding support to ensure that your customers feel valued and empowered from the start.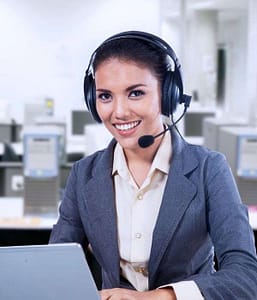 At Connempathy, we understand that providing high-quality technical support is a critical component of ensuring a positive customer experience. Our Empathy Centric Tech Support services are designed to deliver the highest level of support to your customers, whether they require hardware or software assistance. Our expert associates are dedicated to providing unparalleled support throughout the entire customer journey, ensuring that every interaction is met with the highest levels of professionalism and expertise.
We're confident in our ability to help businesses unlock their full potential.
Tech Support not what you need? Learn about our Inbound Sales solution. 
At Connempathy, we pride ourselves on working with the best talent in the industry. Our team members are experts in their fields, with exceptional skills in English, psychometrics, and soft skills. With a mastery of the English language at 95%, our team is able to effectively communicate with clients and customers around the world. Additionally, our team members possess a strong understanding of psychometrics, allowing them to use data-driven insights to inform our solutions and optimize results. But it's not just technical skills that set our team apart. Our team members also excel in soft skills, such as empathy, communication, and problem-solving. These skills enable us to build strong relationships with our clients and customers, and to deliver solutions that truly meet their needs.